Hire an LCD Projector in Chennai for Family, Social and Business Functions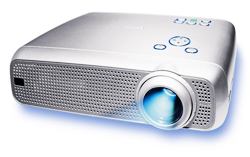 Buying an LCD projector is not the kind of splurge people would want to do. But there are many occasions where you wish you had one in hand. Sometimes you might even have one, but it might not come handy, for e.g., if you are travelling to another place and would like to do presentations from your laptop you would need a big projector and a screen. This is where a rented LCD projector would be highly essential. In the city of Chennai, you need not look elsewhere for this service. Jai Info Systems offer you the best rates for hiring LCD projector in Chennai, and their services are impeccable.

Reasons to Rent an LCD Projector
Now we know who to approach to rent an LCD projector. But what are those reasons why we would need to use one? Let's discuss the most common reasons
Bigger companies own their own LCD projectors. They may have the money and resources to do so. However, companies which have just begun functioning may have financial crunches to invest in one as LCD projectors don't come cheap. The best option for them is to rent one when they have projects, presentations or meetings.
Business freelances are another category of customers who require LCD projectors. Since they normally either work from a home office, or don't have an office set up at all, they would not need to buy an LCD projector for use. When they have any business meeting, they can hire one to the location of the meeting. Jai Info Systems make LCD projector rental in Chennai easier for these people because, they also transport the equipment to the site required by their customer.
LCD projectors have turned to be inevitable equipments in the recent times for family and social functions. For many engagement functions or the functions on the previous day of the wedding guests are shown romantic and entertaining videos of the couple, and since the number of viewers are large, you need a large screen to play the video or slide show. Birthday parties are also not far behind in this trend, where parents like to make presentations of their children and display it. Since many of us would not own one projector of our own, it is easier to rent one out for a day or for some hours, whichever suits us. Companies offering LCD projectors on hire in Chennai help you with this by installing and uninstalling the equipment. You just need to learn how to use it.
Sometimes your company might need more than one LCD projector on rent because of simultaneous presentations planned out, for example, a seminar or a convention. The renting companies can provide many projectors for this purpose; however, it is better to reserve them before hand.
LCD projector rentals in Chennai offer many options of the product and it would be best if you do an adequate research about your requirement before choosing one. The main factors to consider are resolution, quality of the picture, user-friendliness and portability. Being sure of them would let you have the equipment which is worth the money you spent.
One stop solution for LCD Projector Hiring in Chennai.
Think of Computer rentals in Chennai Think of Jai Infosystem